Rock Crusher Wear Plates & Liners: Maximizing Durability and Performance
Our Abrasion Resistant Wear Plates and Liners using Hardox® steel are designed to combat friction-induced degradation, ensuring maximum protection for your valuable equipment.
The Vital Function of Wear Plates and Liners
As expendable elements, Wear Plates and Liners play a vital role in preventing excessive wear or damage to costly machinery. With these Hardox® steel wear parts, you can count on increased operational longevity and improved productivity, reducing both downtime and maintenance costs.
Hardox® Steel: A Synonym for Durability
Engineered with Hardox® abrasion-resisting steel, our wear plates and liners stand up to the toughest conditions, minimizing wear and extending your equipment's operational life. With EccoFab, you're not just choosing a product – you're choosing enhanced durability and efficiency, and a partner committed to your success.
Invest in your operations with EccoFab's high-performance wear plates and liners. With our products, you're ensuring the longevity of your equipment, the smooth running of your operations, and the overall success of your quarrying or mining venture. Let EccoFab be your trusted partner, working together to shape a more efficient and resilient future for your operations.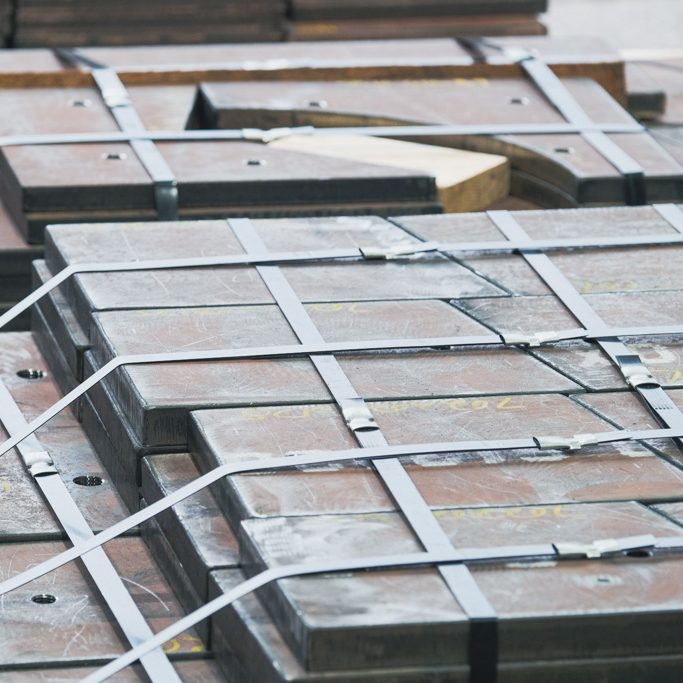 Applications:
Liner plates on mobile machines, including dump truck liners
Fixed plant liners, chutes, screens, and deflector plates
High speed conveyor chutes and feeder bins
Bucket protection and skid plates.
Compatible with machines manufactured by Eagle, Pioneer, KPI-JCI, McCloskey, Baker Kurtz, Bohringer, Nordberg, Komatsu, Metso, and more.
Ready to Transform Your Operations with EccoFab?
Elevate your aggregate operations to new levels of efficiency and durability with our premium wear plates. Choose EccoFab's wear plates and liners and make an investment in superior performance, increased lifespan, and significant cost savings.